Alison and Michael first met during their freshman year in 2010 at Tufts University, where they lived in the same dorm (shout out to Houston Hall). After a few weeks of doing homework together in the halls of Houston and definitely no frat parties, Michael asked Alison if she liked food (seriously) and they went on their first real date. 
Michael and Alison got engaged on August 7, 2017 while they were on a trip to Paris. After a walk around Montmartre before dinner, Michael tried to propose in a park. There were too many tourists around, so he found a hidden rose garden instead (with the help of his brother Steve and wife Julie, who surprised them with champagne after it happened). Pretty successful trip, all in all!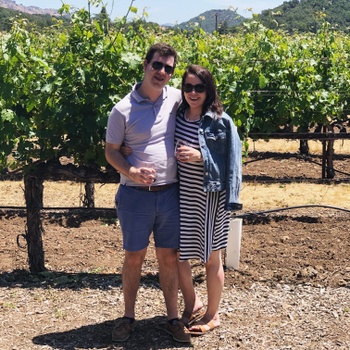 Alison & Michael moved from Washington, DC to the Bay Area a couple of years ago, and they (very) recently moved back to the east coast. Now they live in NYC, where they spend their time exploring their new neighborhood, drinking all the wine they brought back from California, and taking public transit wherever humanly possible.